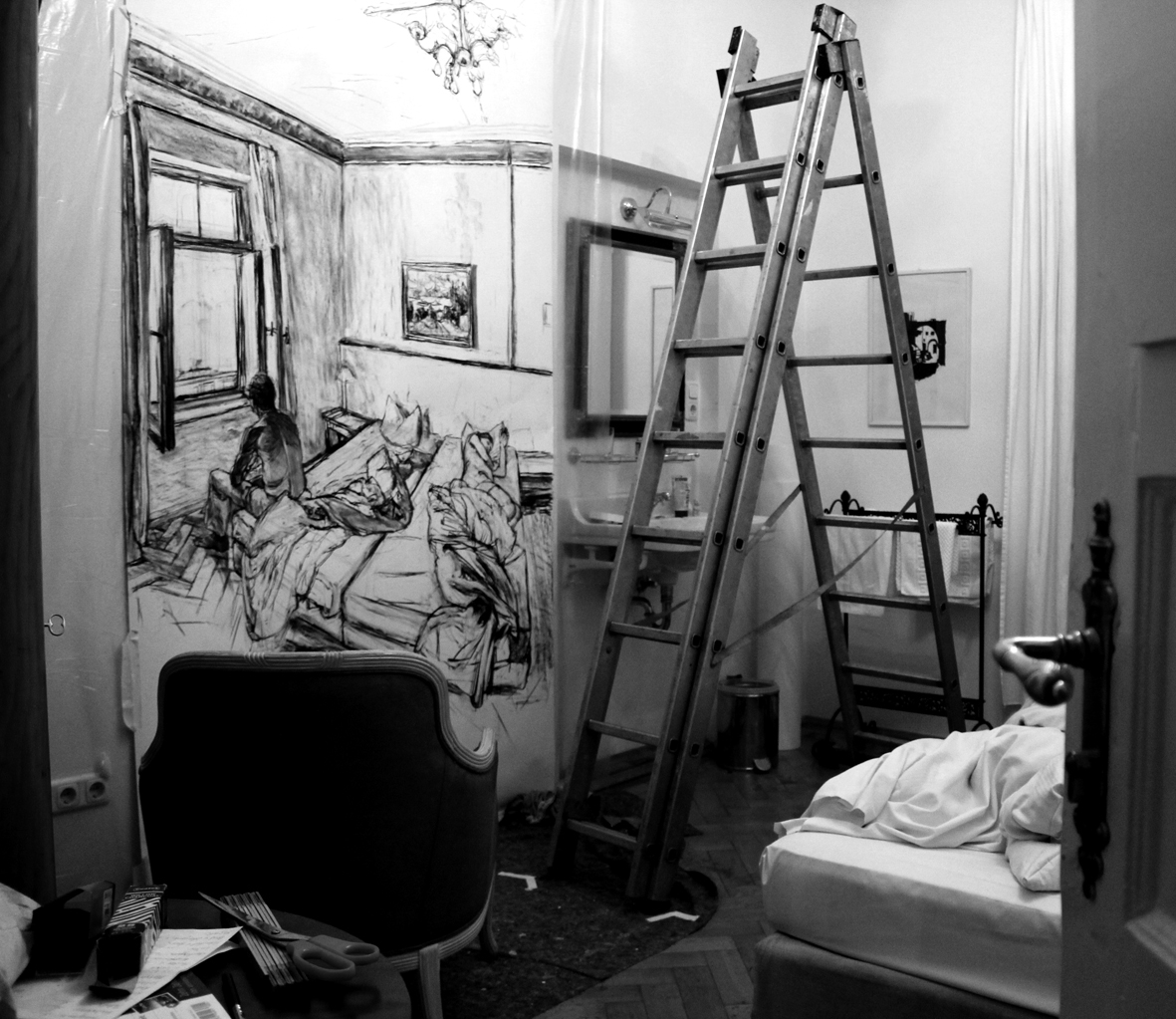 Drawing installation in a hotel room
The drawing installation Zimmerblick was part of the Zimmerfrei project in 2012. Annually organized by the Munich Department of Culture, 10 artists are invited to use 10 rooms in the Hotel Mariandl for a week-long show.
Benjy Barnhart spent a summer week in the hotel room working from direct observation to create 3 large-scale charcoal drawings on paper. These works were then part of an installation leaving the accumulated work process and materials visible for visitors.
This allowed viewers to place themselves in the position of the artist, to see what he himself could see from his viewpoint.